European and International Business Law LL.M
European and International Business Law LL.M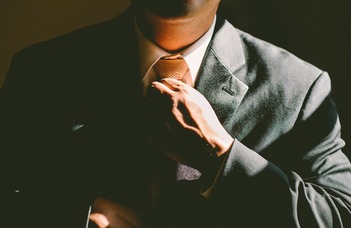 STUDENT TALK
International LLM students' impressions about the LLM programs in Budapest
The Faculty of Law, ELTE is the most prestigious, highest ranked and most popular law faculty in Hungary. Valeriya from Russia studies European and International Business Law LLM and Ana from Serbia studies European Human Rights LLM at ELTE, in Budapest, Hungary.
https://www.youtube.com/watch?v=f-nN2N4CCZY&list=PLm3AdVwMMCqxyH3MCN_PjzuvwSHlu2F8D&index=14
HIGHLIGHTS OF THE PROGRAM
The course concept links theory to real world business. The high level curriculum offers solid grounding in the institutional fundamentals of the European economic integration and an introduction to international business law. The foundation classes are followed by core courses which provide comprehensive overview on contract law, international arbitration, competition law and intellectual property law. Specialized courses in the 2nd semester allows student to immerse in areas such as consumer protection, social policy, e-commerce, international carriage of goods, securities, business related crimes or M&A regulations.
HIGHLIGHTS OF THE CURRICULUM
The 60-credit program includes among others the following classes
The regulation of contracts for the international sale of goods
International commercial arbitration, the law of multinational enterprises
International, European and American copyright law
EU company law
Private international law
Merger and control rules and practice in the European Union
International payment methods, frequent banking credit construction
Corporate finance
FOCUS ON YOUR CAREER
The European and International Business Law is designed to prepare an international group of legal practitioners for the global challenges of the 21st century. The program combines state-of-the-art knowledge and skills with an international orientation. It will help to develop the participants' analytical as well as interpersonal skills in areas such as logical reasoning, argumentation and dispute settlement The goal of the program is to shape internationally renowned legal experts who are ready to take challenges in global scale and confident to handle complex issues in international regulatory environment with high level of confidence.
---
DURATION AND COURSE SCHEDULE
The duration of the program is 2 semesters.
Courses take places in every two weeks (Friday and Saturday).
TEACHING LANGUAGE
English
ENTRY REQUIREMENTS
Legal master degree, B2 English language certificate and a letter of motivation.
TUITION FEE
HUF 355.000,- / semester
Former ELTE's students HUF 319.500,- / semester
APPLICATION
Application for foreign students:
*The deadline of application is 19th of July.
Application for hungarian participant:
*For Hungarian participants apply from www.felvi.hu
VENUE
Main campus of ELTE Law School (Budapest, Hungary, 1053 Egyetem ter 1-3.)
If you are ELTE's students, please click HERE for documents.