European Human Rights LL.M.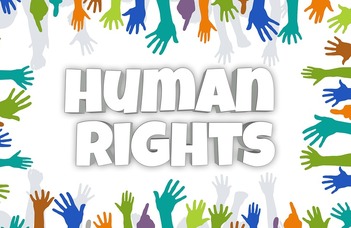 HU
HIGHLIGHTS OF THE PROGRAM
Starting from 2016 September, our European Human Rights program focuses on complex and creative problem solving in the field of human rights law, and wishes to enable students to take new approaches in human rights litigation on various European forums.
We provide a vibrant, international environment where participants could work under the supervision of internationally recognized experts and after graduation they will be able to confidently deliver legal solutions to multifaceted human rights issues or create tailor-made prevention tools to avoid human rights abuses.
Students successfully graduate from the program will be entitled to use an LL.M. title according to the regulations of Act on National Tertiary Education of Hungary. (Act No CCIV of 2011).
ABOUT THE CURRICULUM
In the focal point of the program there are following courses:
• General Overview and Critical Approaches to Human Rights Protection
• Fundamental Human Rights in the European Union
• The Procedure of the European Court of Human Rights
• Human Rights and the Sociology of Jurisdiction
• Comparative Analysis of the National Constitutional Mechanisms of Human Rights Protection
Elective courses cover, among others:
• The Right to Property and Related Economic Rights
• Labour Rights as Human Rights
• The prohibition of torture and other cruel, inhuman or degrading treatment or punishment; European Criminal Law
• Right to Justice
• Equal Treatment and Prohibition of Discrimination
• Refugee and Minority Rights
• Privacy Protection
• The Right to Liberty and Security
• Environmental Protection
YOUR CAREER IS IN THE SPOTLIGHT
Human Rights have become a significant part of the legal order of the European Union, accompanied with an ever growing social need to better protection. Internationally agreed human rights principles and standards now also increasingly influence economic policy formulation. Our distinguishes program prepare students for outstanding careers in human rights litigation practices, government, academia, business, public policy, international and local NGOs. Our leading scholars seek to foster an encouraging learning environment to support legal professionals who are frequently facing new challenges.
---
DURATION AND COURSE SCHEDULE
The duration of the program is 2 semesters.
Courses take places in every two weeks (Friday and Saturday).
TEACHING LANGUAGE
English
ENTRY REQUIREMENTS
Legal master degree, B2 English language certificate and a letter of motivation.
TUITION FEE
HUF 309.000 / semester
APPLICATION
*The deadline of application is 30th of June.
Application for foreign students:
Application for hungarian participant:
VENUE
Main campus of ELTE Law (Budapest, Hungary, 1053 Egyetem ter 1-3.
If you are our students, click HERE for documents.